Executive Advisory Board
In addition to an experience and diverse leadership team, SalesWarp is guided by an Executive Advisory Board comprised of some of the most successful leaders in technology. Check out the short bios for the members of our Advisory Team below and let us know how we can help you on your next project.
---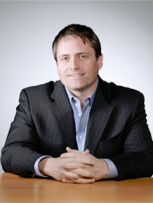 Tom McMahon
Executive Advisor
From attorney to media mogul, Tom McMahon has proved he can lead and manage just about all aspects of an organization. His unique career has included key positions in legal, financial, media and sales management. From this breadth of experience, Tom will be able to provide key insight and guidance to the success of 6th Street Commerce.
Currently, Tom is President of TidalTV, a video advertising, optimization, and yield management solutions provider. He is also a member of its Board of Directors. Before being promoted to President, Tom served as TidalTVs Chief Revenue Officer.
Prior to joining TidalTV, Tom has served as Senior Vice President of Operations for AOL Media Networks and as Senior Vice President of Corporate Development and General Counsel for Advertising.com. He began his career in the legal industry as an associate in the corporate and private equity groups at Hogan & Hartson, LLP.
---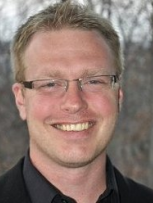 Justin King
Executive Advisor
Justin has over 15 years of global sales, marketing, technology and e-commerce experience in both B2B and B2C markets.
Justin is a Commerce Evangelist with Oracle working with the worlds top brands to define eCommerce and Customer Experience strategies that have significant business impact.
Justin joined Oracle as part of Oracle's acquisition of Endeca, the leading Customer Experience Management (CXM) provider to almost 50% of the top 100 Internet Retailers.
Prior to Oracle, Justin was an Associate Partner at Rosetta, a top ten Digital Agency now owned by Publicis selling and leading large engagements with Fortune 500 companies.
Justin is also a regular speaker on topics such as social media and eCommerce.
---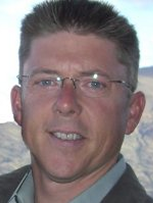 Shane Lundy
Executive Advisor
Shane Lundy has over 14 years of Internet related business development, product strategy, sales management and marketing success. He is an innovative leader that focuses on early stage, high growth companies who have unique intellectual property that will revolutionize the way their customers do business.
Shane is currently the Vice President of Sales & Business Development for buySAFE Inc., he is a board member for SponsorSelect Inc. and an executive advisor to DecisionLens Inc.
Before buySAFE, Shane was the Founder and CEO of SponsorSelect Inc. SponsorSelect was a spin out from WeatherBug (dba. Earth Networks) in 2009 and prior to the spin out Shane was on the executive team at WeatherBug where he led Business Development, Product Strategy and Marketing throughout his 9 years at WeatherBug.
During his tenure Shane authored or co-authored several patented and patent pending technologies, SponsorSelect being one of them. Shane's career started as an entrepreneur in the tennis industry where he started several profitable businesses prior to jumping into the dotcom craze in 1999.