To Succeed in E-commerce, It's All About Collaboration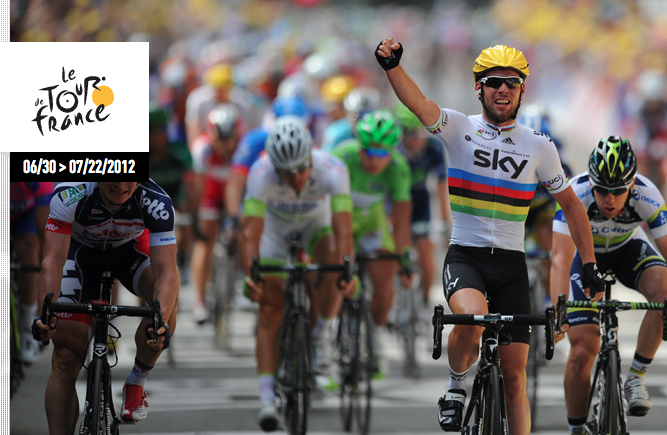 After watching the Tour de France this past weekend (of which I am a rabid fan) and seeing how teammates and even competing teams actually collaborate in the Peloton to catch those riders who go for the breakaway, it reminded me of a common theme I took away from Magento Imagine in April and IRCE this past June.
In order for companies to succeed in the E-commerce space, they need to collaborate. As with any industry, there is the obvious collaboration with clients, but what I witnessed on the tradeshow floor was collaboration of all kinds. Regardless of what segment of the online space a company occupied, it seemed as though they were not only looking for clients, but for partners of all levels to help extend and grow their individual solutions.
This type of partnering even went so far as alliances between direct competitors. I realized that in E-commerce today, there is almost no room for alienating competitor companies. Collaboration can evolve, not only for client's businesses, but the overall E-commerce landscape as a whole.
Take Avalara, a sales tax compliance solution provider, for example. They have channel partners, solution partners and development partners to help them sell, promote and further develop their solution. Plus they throw one heck of a party. If you were able to get to Rocktopia at Buddy Guy's at IRCE, you know what I'm talking about.
Another great example of collaboration is Magento. They have solution partners like One Pica, Blue Acorn and Unleashed Technologies who help promote and sell Magento solutions. Magento also has industry partners, which I have to say SalesWarp is proud to be one of, that help Solution Partners and Retailers extend the Magento solution. Bob Shwartz, President of Magento, recently told me about a conversation he had with a potential client. He told them that what is important is that they get into E-commerce, not necessarily get on Magento. That kind of thinking and approach is what puts companies like Magento ahead in the market.
Look at other niche companies like Celebros, a provider of e-commerce site-search, merchandizing and conversion technologies for online retailers. They have three levels of partners – E-commerce Service Providers, E-commerce Platform providers and Web Analytics providers to help them gain market share.
And how can I forget our own, SalesWarp. We collaborate with E-commerce service providers and system integrators for our reseller network. We have technology partners that add key features to the SalesWarp platform and allow us to get to market much quicker than developing them internally. We also rely on marketing and integration partners in the ERP and CRM space. All these different types of collaboration allow us to not only provide better services and products, but to gain greater market visibility and ultimately, to become more competitive.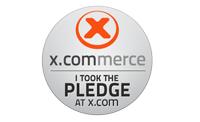 Now, one of the big things happening in E-commerce is Ebay's X.commerce platform. And as you can see, we took the pledge. Known as "The Fabric", it brings together a comprehensive set of commerce-related capabilities and solutions to help businesses of all sizes compete and grow through an ecosystem where businesses, developers, and others contributing commerce-related capabilities, can collaborate, innovate, and define the future of commerce. It doesn't matter what type of company you are, if you're competing with Ebay, Magento or anyone else already integrated into The Fabric, the purpose is to provide a single platform for businesses looking to succeed in E-commerce. As Jeremy Carriere, Chief Architect at X.commerce puts it "The goal, of course, is not innovation for the sake of innovation, but the desire to enable innovation that efficiently delivers new commerce capabilities to merchants."
I'm sure I have left out many stories on collaboration from both Magento Imagine and IRCE2012. Plus, you may have collaboration stories of your own. I would love to hear how collaboration is playing a part in your E-commerce business to help you succeed. Drop me a line and let me know. I look forward to hearing from you.
Until then, as we say here at SalesWarp, I hope you sell more, make more and manage less.