Using Trust Badges to Boost Consumer Confidence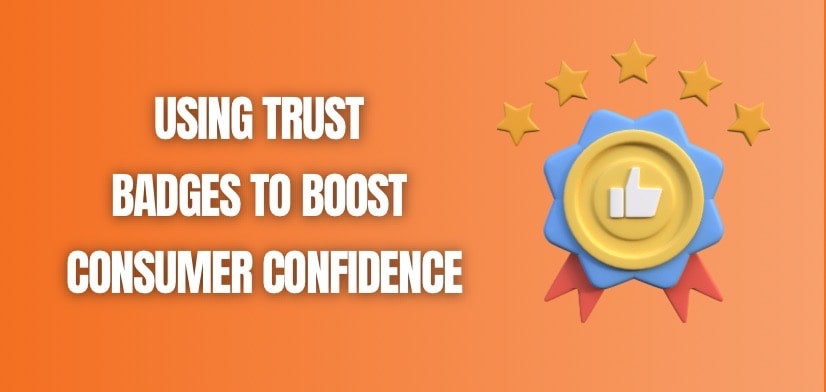 What is a trust badge?
Trust badges, also known as a trust seals, are small symbols that business owners put on their websites to make customers feel safer when buying things online. They're like virtual stickers that tell people that your website is secure and trustworthy for shopping. There are different types of trust badges, some that show your website is secure, others that show you accept safe payments or even those that show endorsements from trusted sources.
A trust badge is like a silent comfort signal for online shoppers. It's a small symbol that helps build trust in your business. It can ease specific worries customers might have, without using words that could reinforce their fears. A Better Business Bureau badge can reassure someone scared of scams, while a security trust badge can ease concerns about data safety.
To get a trust badge, you need to find a trusted CA (certificate authority) that provides them. You'll sign up with this company, verify that your website is safe, and then they give you a generated badge code to add the trust badge to your website's HTML.
3 common types of trust badges
Security trust badges: Security trust badges on a website tell customers that their personal information is safe. These badges are sometimes called safe checkout or secure payment badges. They often show that the website has strong security measures in place to protect customer data, like an SSL certificate.
If your website doesn't use SSL, which is a crucial security protocol, most web browsers will warn users that the site is not secure which can deter customers. To get a secure checkout badge, you should choose a trusted certificate authority (CA) like DigiCert or GlobalSign to obtain an SSL certificate.
Payment badges: Payment trust badges tell customers what payment methods you accept and associate your business with trusted brand names. They communicate endorsements from established companies like PayPal or Visa. These badges are usually free because payment providers want to confirm your website's legitimacy.
You can use icons for Visa, Mastercard, American Express, Discover, Google Pay, Apple Pay, and PayPal, depending on the payment methods you accept.
Endorsement badges: Endorsement badges are like virtual stamps of approval given by well-known third-party brands to show they recognize and approve your business. Some examples of these badges are the Google Verified Customer Reviews badge and the Better Business Bureau Accredited Business badge.
Trust badges are an indispensable tool. They provide a silent yet powerful signal of reliability, security, and trustworthiness. Implementing trust badges is a strategic move to instill confidence in potential customers and increase sales.