SalesWarp 2.8.1 – Product Management Updates
We've been hard at work on SalesWarp's 2.8.1 release, and there are so many new features, we can't even fit them into one blog post! For now, here are all the delicious updates we've made to managing products in SalesWarp. Check out the full release notes of all the 2.8.1 features and improvements.
Auto-update price fields
This new feature allows you to automatically push price updates to your online stores without using the Publishing Add-on tool. This is great for when you're having a sale or if you need to list the same product for a different price on a different store. We're calling the new feature Watched Fields, since SalesWarp will watch the product data field you specify to see if there are any updates. If so, the update gets pushed to your online store automatically. To enable, first add new watched fields. These can be the standard price fields included in SalesWarp, or custom price fields you created using Product Attributes.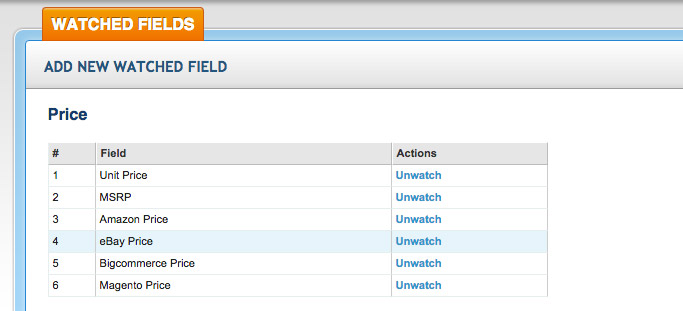 Then go to the store for which you want to auto-update the price field and choose to Sync Price Fields under the Sync Options. This will allow you to specify which price field in SalesWarp you want to push to products on this store.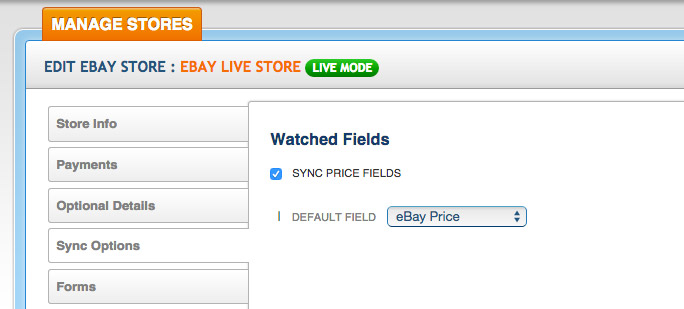 Multiple variations for configurable products
Configurable products in SalesWarp are similar to configurable products in Magento, but in SalesWarp,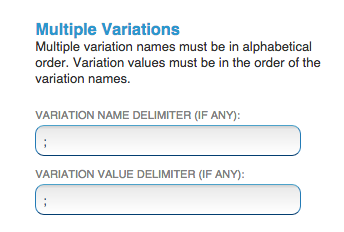 we call different options for the same product variations. Common variation fields are Size and Color. In previous versions of SalesWarp, only one variation field per configurable product was allowed. In 2.8.1 you can add multiple variation fields per configurable product. Use our Product Import tools to identify your variations and assign them to a master SKU in SalesWarp.
Product Image Improvements
You now have more visibility and flexibility over product images in SalesWarp. Add multiple product images to a SKU by uploading directly to SalesWarp or indicating the URL of where the image is hosted elsewhere using Product Import. From the product view page, you can now see the image file type and dimensions. Choose which image will be the main image and which images will be part of a gallery. If you are using our Publishing Add-on tool, you can specify certain images that will be blacklisted from certain stores when published.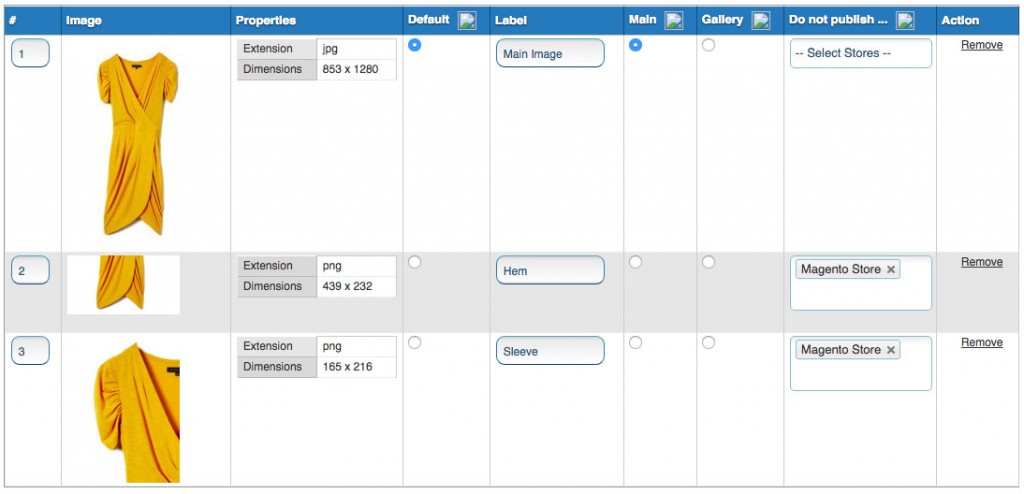 Product Import, Export and Sync Improvements
Importing product data into SalesWarp and syncing it with your online stores has never been easier. In SalesWarp 2.8.1 we introduced easy-to-use import tools that allow you to upload a .csv file and map the columns of the file to product fields in SalesWarp. You can also use Product Import on Update Only mode, which allows you to make bulk updates to your products. Once you've connected your Amazon, Ebay, Magento or Bigcommerce store to SalesWarp, you can sync the products in SalesWarp with the products in your online stores. Or, if your best set of product data is actually on one of your online stores (and let's face it, product data management can be tricky so this very well might be the case) you can simply use SalesWarp's Product Sync tool to import product data into SalesWarp directly from your store. Once you are ready to start selling the products in SalesWarp on your online store, use our Publishing Add-on tool or the built-in Product Data Feed Templates. Schedule a demo today.