Buy Now, Pay Later – Driving Sales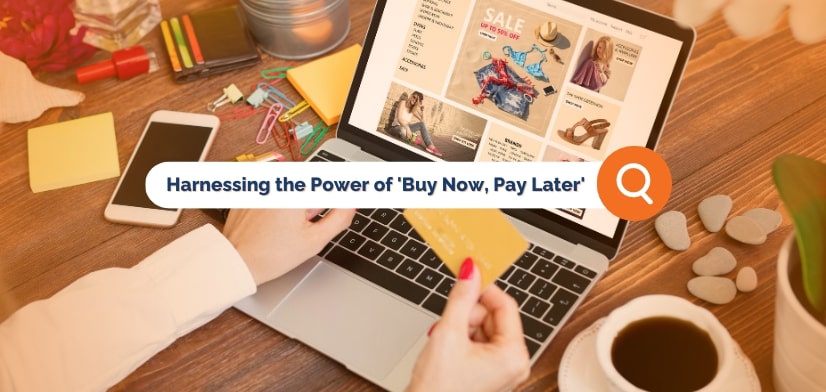 What is buy now, pay later (BNPL)?
Buy Now, Pay Later (BNPL) is a payment option that allows customers to make purchases upfront and defer the payment for those purchases over time. It has gained significant popularity in recent years as an alternative to traditional credit cards and installment plans.
Klarna, Afterpay, and PayPal are just a few of the well-known services that offer BNPL options. For merchants, offering BNPL options can boost sales and conversion rates as it provides an attractive and convenient payment method for customers. By integrating with BNPL providers, businesses can offer customers more flexibility in their purchasing decisions.
How BNPL works?
The BNPL process is very straightforward and user-friendly. Here's how it typically works for customers and retailers:
Customers shop as usual and proceed to checkout, initiating the BNPL process just like any other online transaction.
The retailer's chosen BNPL provider presents the option to buy now and pay later during the checkout process. Customers are given the choice to use BNPL along with other payment methods like credit or debit cards.
The lender then conducts a soft credit check to assess the customer's credit history and ensure their ability to repay the loan. Normally, when customers decide to use BNPL, they need to provide their personal information to the BNPL lender.
The BNPL vendor charges a fee to the retailer. They receive a percentage of the retail transaction, which is billed directly to the retailer. This fee, ranging between 2% and 8%, is deducted from the amount the BNPL lender remits to the merchant. Which is similar to the agreements that traditional credit card companies have with retailers.
The customer gradually pays off the balance. Most BNPL vendors offer interest-free payments if customers pay their balance off within a short period, usually around 30 days. Lenders can also provide payment plans with different interest rates for customers who need more time to settle their balance.
How BNPL Can Benefit Customers
Flexibility: BNPL provides shoppers with greater financial flexibility, allowing them to spread the cost of their purchases over time instead of paying in one lump sum. BNPL breaks down the total cost into manageable installments, making it easier for customers to budget and plan their expenses.
Instant Gratification: Customers can buy what they want when they want it, without having to wait to save up enough money for a particular purchase.
Interest-Free Options: Many BNPL services offer interest-free periods, making it an affordable choice for customers who can pay off their purchases within the specified timeframe. Unlike traditional credit cards, BNPL transactions generally do not affect a customer's credit score unless payments are missed.
How BNPL Can Benefit Your Business
Increased Sales: BNPL can attract more customers and encourage larger purchases since it reduces the upfront financial burden and expands their overall purchasing power. It can even help tap into new market segments.
Enhanced Customer Loyalty: By providing a convenient and flexible payment option, you can build stronger relationships with your customers, encouraging repeat business. It can demonstrate your commitment to meeting their needs and making the purchasing process seamless.
Reduced Cart Abandonment: Many customers abandon their shopping carts due to high upfront costs. BNPL can minimize this issue by offering an appealing alternative. Integrating BNPL options at the checkout stage can work as a powerful tool for capturing otherwise lost sales.
BNPL services are reshaping the retail landscape and giving customers the ability to shop with greater confidence. By providing a wider range of payment options, you open up more chances for your customers to make their purchase. As retail continues to evolve, incorporating BNPL options into your check out process can be a strategic move to stay competitive.