How to Automate Your Business on Amazon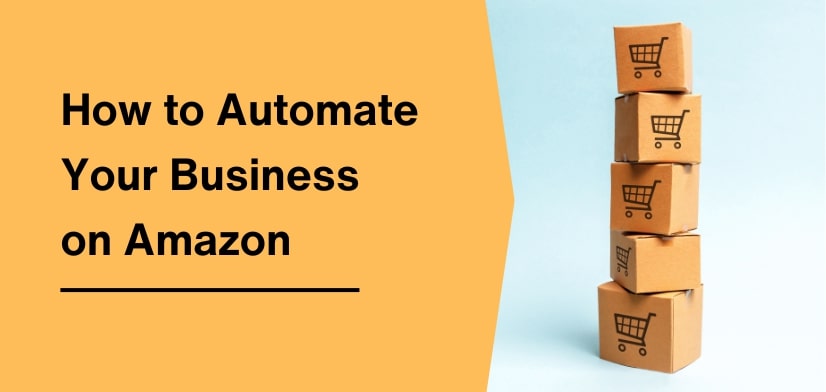 Running your Amazon store can be hectic. With a multitude of products, customers, and channels, managing an online store can quickly become overwhelming. Fortunately, automating certain aspects of your Amazon store can help streamline your processes. Automation is easy with an order management system (OMS). Utilizing an OMS allows you to manage the full life-cycle of orders, from receiving to fulfillment and tracking. By integrating an OMS with your Amazon store, you can streamline many time-consuming tasks, allowing you to focus on other areas of your business. Let's examine the advantages of using an OMS.
Centralize Customer Data
An OMS allows you to consolidate all customer data into one place, allowing for easy access and management. By having a complete view of your customers, you can gain insight into their preferences, purchase history, and behavior to provide a better experience.
SalesWarp offers a 360-degree view of each customer across your sales channels. This enhances customer service by providing detailed order information, managing returns and exchanges, and creating personalized email communications. With SalesWarp, businesses can offer consistent and dependable customer service.
Automate Inventory Management
One of the most challenging aspects of managing an Amazon store is keeping track of inventory. With a variety of products, it can be time-consuming to manually update your inventory levels. By automating inventory management, you can ensure that your store's inventory levels are consistently accurate and reduce out of stock orders.
SalesWarp automatically updates inventory levels across all your channels, including Amazon. It uses real-time data to ensure that your inventory levels are accurate, so you don't oversell. The system also allows you to set up automated alerts to notify you when inventory levels reach a certain threshold, so you can reorder products before they run out.
Automate Order Processing
Processing orders can take up a significant amount of time, especially during peak seasons. Manually entering your order information and tracking shipments leaves you more susceptible to errors. By automating order processing, you can save time while ensuring that orders are fulfilled accurately.
SalesWarp automate your business's the entire order processing cycle. The system retrieves orders from Amazon and updates the order status as it progresses through the fulfillment process. We also integrate with major carriers like FedEx, UPS, and USPS, so you can track shipments in real-time.
By using an order management system like SalesWarp, Amazon store owners can streamline their entire sales process. SalesWarp seamlessly integrates with Amazon, making it easier to operate more efficiently. From automating order routing to advanced shipment tracking, SalesWarp can help you save time while ensuring your process is error-free. Schedule a demo to learn more about how SalesWarp can transform your business!