Improving Order Management with Shipping Software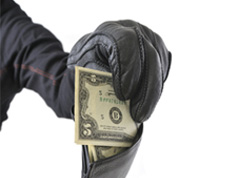 The goal for every online seller is to create an order flow that allows their business to run efficiently and maximize profits. To achieve this, companies often focus specifically on Order Management related issues. Retailers are beginning to realize that third party shipping solutions like Ship Works can help streamline the management and shipping of their orders.
Shipping software provides e-retailers with the following capabilities:
Task Automation-Automates critical order processing steps including sending email notifications, status updates and printing invoices to increase back-end efficiencies. Value is added to the customer experience by creating an open communication channel to provide order notifications, ticket updates and prompt customer service engagements. From an order management perspective, administrators are enabled to seamlessly track/analyze all order and customer data from one system.

Improved Delivery Time– Seamless integration with shipping providers including U.S.P.S, FedEx and UPS will guarantee a quicker delivery. Businesses are able increase the efficiency of order processing by tracking transit schedules, shipping rates and label printing all in real-time.

Cost Reduction– By eliminating the manual processes related to order fulfillment tasks, businesses can reallocate time to other critical tasks. Shipping software's interface focuses heavily on saving time and creating a user-friendly environment by implementing one-click management processes. This in return, allows companies to ramp-up faster by shortening the employee training period.
SalesWarp has recently partnered with ShipWorks to add shipping intelligence to its Complete Storefront Management system. Through open-sourced APIs, SalesWarp connects with ShipWorks to provide increased order management capabilities and deliver seamless integrations with global shipping providers including U.S.P.S, FedEx and UPS. To learn about SalesWarp's other supported platforms, click here.