SalesWarp 2.8.1 – Performance & Support Updates
A big focus of SalesWarp 2.8.1, has been on improving SalesWarp's ease-of-use, performance and support. Two features in our latest release encompass just that with Zendesk and SendGrid integration.
Zendesk Plugin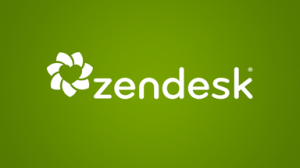 Zendesk, a Customer Support Platform, is a tool used by SalesWarp to respond to software issues, questions, and feedback submitted by users. We've now made it easier than ever to submit a ticket to the SalesWarp support team using a Zendesk plugin, accessible on every interface within SalesWarp – meaning feedback can be submitted when and where the issue occurs. The plugin includes a Zendesk wizard, designed to guide the user through capturing a screen shot and submitting detailed feedback. With this new feature, we've been able to engage users in a more meaningful and productive manner which has resulted in faster response and resolution time for our clients.
SendGrid for Emails

Email is essential to eCommerce retailers for communicating order status updates with their customers. With SendGrid, an eMail service provider, retailers have been able to improve delivery rates of transactional emails sent to customers via SalesWarp. As a complementary but optional service to SalesWarp clients, SendGrid delivers order and shipment confirmations and generic emails on behalf of the retailer and provides real-time visibility of delivery using the SendGrid customer portal. This new feature works behind-the-scenes so you won't notice anything different in SalesWarp but you will see an improvement in performance.
Contact us today to learn more or check out other features in SalesWarp 2.8.1.