Grow Your Wayfair Business With Process Automation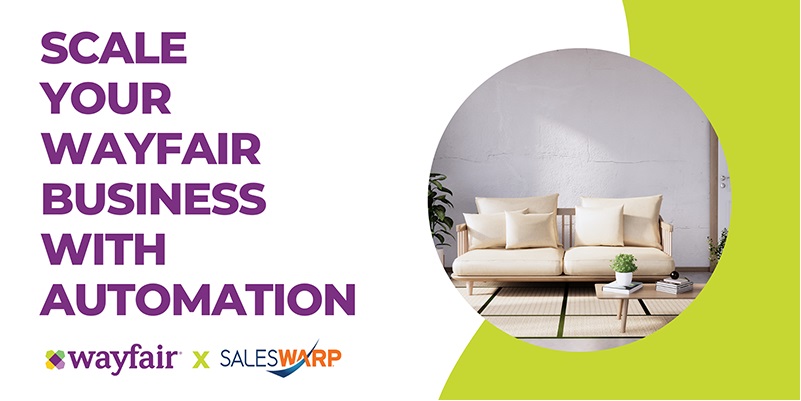 Join Wayfair and SalesWarp for a webinar event!
SalesWarp is excited to partner with Wayfair for a webinar on the benefits of Process Automation and Order Management Software! Jason Savery, a Global Lead at Wayfair, will join Mary Tannous, VP of Enterprise Sales at SalesWarp, for this 1-hour event. Together they will walk through the basics of Process Automation, its uses for Wayfair partners, and additional features of Order and Warehouse Management Software. Don't miss this excellent opportunity to hear best-practice recommendations from the Wayfair team and industry insight from a Certified Partner.
Tune in live on Thursday, February 16, 2023, at 1 PM EST/10 AM PST. Sign up to watch the webinar here.