How Gen Z Is Changing Retail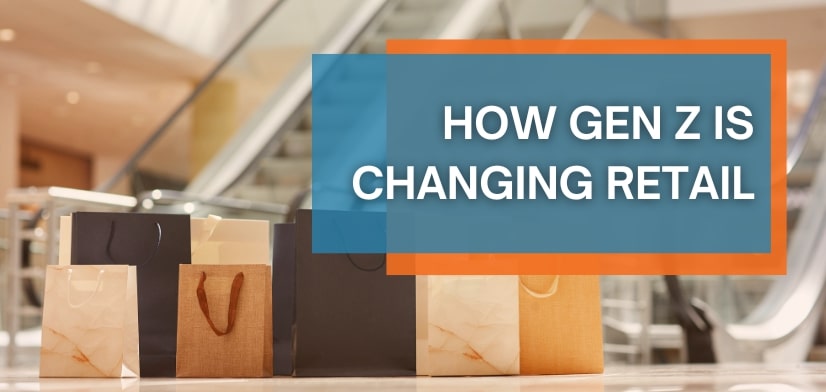 Generation Z, more popularly known as "Gen Z" makes up 40% of global consumers and has swiftly emerged as a transformative force, reshaping industries with their unique perspectives. Gen-Z's tech-savvy upbringing has led to the clanging of shopping carts being replaced by the subtle clicks of keyboards and touchscreen swipes. In the retail world, where shopping once meant navigating aisles, these digital natives are propelling traditional brick-and-mortar establishments to innovate and find new ways to sell their products online. Here are 3 key things Gen Z wants from their online shopping experience.
Personalization
Gen Z expects personalized shopping experiences. They respond well to tailored product recommendations, personalized offers, and targeted marketing. Doing so creates customer satisfaction and brand loyalty among this generation, leading to a long relationship between the brand and the customer. Some ways you can personalize Gen Z's shopping experience are using loyalty programs and rewards, inclusive representation, user-generated content integration (UGC), personalized recommendations, and customizable products.
Emphasis on Convenience
Gen Z seeks convenience in their shopping experiences. Their reliance on smartphones has pushed retailers to adopt a mobile-first approach with the expectation of optimized apps and websites that cater to their lifestyles. Retailers should offer various payment options, easy returns, and hassle-free checkout processes to cater to their preferences. While Gen Z still makes up a large portion of in-person shoppers, online shopping caters to their need for convenience. Slow-loading websites, long delivery times, and strict return policies often turn these shoppers away from completing a purchase.
Omnichannel Experiences
Gen Z expects a seamless shopping experience. They want to browse online, shop in-store, and have the option to switch between different channels without any disruptions. Gen Z wants shopping to be easy both online and in stores. Retailers need to ensure everything works well together, so they can shop smoothly without any problems across all shopping channels. Giving Gen Z the option to buy products directly from your social media accounts is also a great way to interact with them while offering a simple shopping experience.
Gen Z is all about online shopping, and they have pushed traditional stores to get creative and find new ways to sell. The retail landscape has shifted completely, and this generation's preferences and behaviors are at the forefront. As Gen Z continues to wield its influence, the future of retail will continue to evolve and be shaped by their clicks, swipes, and choices.
Looking to improve your customer experience and optimize your Omnichannel operations? Contact us!