How to Succeed in Global E-commerce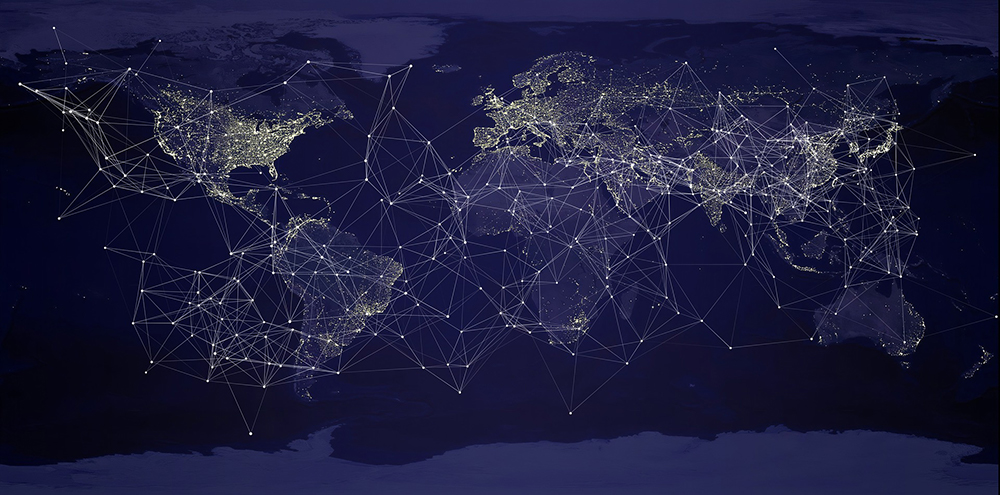 The key to unlocking the rewards of selling internationally can quickly transform a small brand into a household name. Online clothing store, ASOS, is currently listed in Forbes Top Five Innovative Growth Companies due to their winning strategy for international markets with over 60% of their business coming from outside their London-based headquarters (Webinterpret).
ASOS placed their customer's needs first with a fast and cost-efficient shipping and sales strategy, creating a customer experience unlike any other. Combined with e-commerce localization and product visibility, ASOS reached millions of international customers, making it one of the most notable e-commerce success stories.
But without the reliable tools, like a consolidated order management system or inventory tracking software, selling beyond borders may be impossible. Here are a few strategies that you need to take to jump start your global expansion.
Sell on Global Marketplaces
Retailers and e-commerce sellers are continuing to embrace multi-channel selling, where businesses sell on more than one channel to reach the maximum number of customers.
Selling products on multiple platforms is now a necessity since over 90% of customers want a cross-channel shopping experience according to a study by ReadyCloud. Selling on multiple marketplaces can give you access to millions of potential customers.
Marketplaces like Amazon, eBay, and Etsy make it easy for sellers to navigate foreign markets since most operate internationally with step-by-step instructions for optimizing your listings for international customers. When selling internationally it's important to know the demand for your products in other countries along with cultural differences, which also tie into localization (we'll touch on this a little later).
Use Social Media as another Sales Channel
E-commerce is constantly changing based on our interactions with technology, social media is a new avenue that has been overlooked for its selling potential. Facebook's recently launched Marketplace allows users to spontaneously shop. Facebook Marketplace is just shy of three years old but a growing number of brands are taking advantage of Sponsored Content advertising to increase more product visibility while driving users to their website.
By creating your business page on several social media platforms you can form a more personal connection with customers by sharing user-generated content of customers using your product which can add even more credibility for your business and can help create a memorable experience for customers.
Streamline Shipping
As mentioned earlier, ASOS exceeded customer expectations by providing efficient delivery times with lower shipping fees. Delivering internationally comes with a new set of considerations that may seem daunting to sellers. Anything from country rules and regulations on imports and logistic fees may hinder someone from selling globally.
By using an integrated order management system you can provide a variety of fulfillment options for your customers while keeping track of all of your orders from one dashboard to guarantee on-time delivery.
Consistent Product Catalog
Keeping your product catalog descriptive and consistent across all of your sales channels can make your products easily searchable. When selling internationally you need to understand your products value and popular keywords that trigger similar items in another country, the search terms for a product may be completely different between two territories.
Updating your pricing information is also another important step for creating a positive customer experience, no potential customer wants to have to convert currencies.
Keeping track of your products manually by spreadsheets can leave customers scrambling to find your item on another platform. By using an advanced Product Management software you can avoid the hassle of having subpar product information by allowing you to easily manage your products from one dashboard.
Make Your Brand Relevant with eCommerce Localization
As I've mentioned earlier, learning the culture and product demand of the countries you plan on selling to is vital for your sales and marketing strategy. Ecommerce Localization is all about creating relevancy of your product to foreign customers. If your site has irrelevant images, payment options, and product prices they may abandon their carts from an unfamiliar experience.
Optimizing your website for eCommerce localization can guarantee an increase in foreign sales and new customers. By having accurate translations across your website and product description you can avoid language barriers and create a better experience for international customers.
Grow Your Sales Internationally with SalesWarp
Easily track and manage your inventory, orders, and customer data in one flexible system designed to take your customer experience to the next level by automating your processes so you can spend more time expanding your business. SalesWarp features enhanced time zone support, international currencies, and several supported languages to make selling internationally a seamless process.
Some icons created by Icons 8