Ship Smarter While Saving Time And Money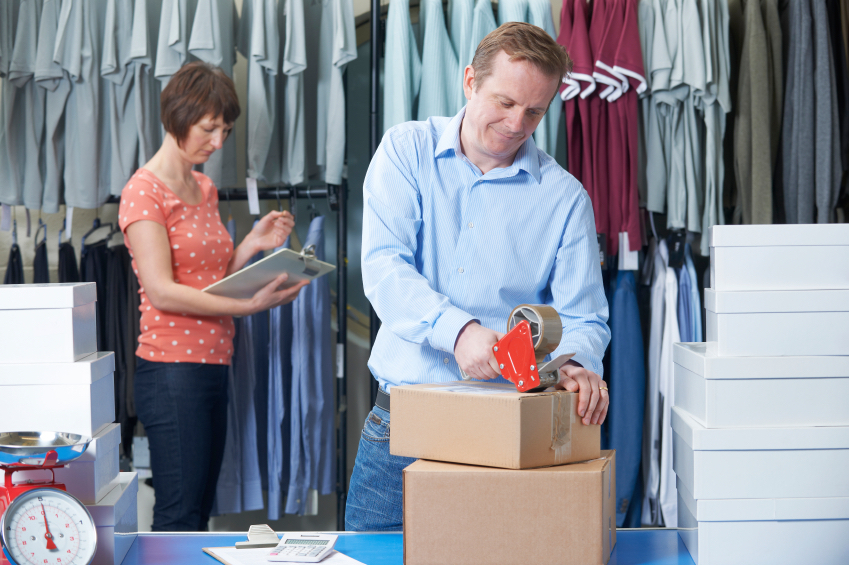 Shipping is a critical component to a retail business, especially when selling online. As an online retailer, you know this. To reach new customers and to keep current customers happy, at times, you may have to absorb the cost of shipping. "It's the cost of doing business," you say. So how can you ship smarter while saving time and money?
As you know, shipping can become an operational nightmare and have a negative impact on your bottom line. Plus, it's almost impossible to keep up with the full range of available shipping options and carriers. Guess what? It doesn't have to be this way. We recently added the ability to manage shipping directly within the SalesWarp platform, meaning you will no longer have to struggle to manually ship to keep up with order fulfillment.
SalesWarp's integrated Shipping Management software allows you to reduce errors, increase capacity, shorten delivery times, and ultimately, improve customer satisfaction. By effectively managing shipping costs, you will directly impact your bottom-line profitability.
How important are shipping options to ecommerce shoppers, especially during the holiday season? Pitney Bowes just published their 2015 Holiday Shipping Survey, and it makes for an interesting read. Here are some important takeaways:
93% of consumers say shipping options are an important factor in their online shopping experience (up a massive 24% from 2014)
88% said that free shipping with 5-7 day delivery time is more attractive than paying a fee for 1-2 day faster delivery
3 in 5 consumers have increased their total spend in the past to qualify for free shipping
68% have used a free shipping coupon code
The results of the survey illustrate that shipping matters immensely in the overall customer experience. Christoph Stehmann, Chief Operating Officer of Digital Commerce Solutions at Pitney Bowes (@pb_digital) said "retailers must focus on offering diverse options—whether for shopping channel, shipping and return methods or even promotional offers–in order to attract consumers throughout their shopping experiences."
SalesWarp connects to best-of-breed shipping solutions and major carriers like UPS, USPS, and FedEx, which allows you to rate shop (choose your shipping carrier based on data), process a shipment, print a label, and update shipping and tracking information to your online store, all from within the SalesWarp interface. With all of the competition out there, isn't it nice to be able to improve delivery times while reducing shipping costs easily?
Here's what you can expect from SalesWarp's Shipping Management software:
Live rate shopping and custom rates for the following carriers: UPS, USPS, FedEx
Get best-in-industry Commercial Plus Pricing from USPS through our strategic partnership with Move Method
Advanced rules engine: Set prices based on a wide range of variables
Multi-origin: Support for products that are coming from different locations (dropshipping or multiple warehouses)
Print shipping labels: The ability to automatically purchase and print shipping labels for FedEx, UPS, and USPS.
Shipping confirmation: The ability to view the status of a shipment and the ability to push the shipment tracking number to Bigcommerce, Magento, Shopify, Amazon, eBay, or Network Solutions to complete the order.
The option to use 3rd party shipping software: Connect to FedEx Ship Manager, ShipWorks, ShipStation, Endicia, or Enroute to push orders from SalesWarp and receive automatic shipment updates once an order ships.
Are you struggling with shipping costs? Are you looking for an order and inventory management system that has integrated shipping tools? Then you're ready to learn more about SalesWarp. Give us a call at 410-276-4600 to learn more, or Schedule a demo today. Our platform will help you lower your costs, grow your sales, and deliver a great experience for your customers. Ship, ship, hurray!