Small Retailers and eCommerce Challenges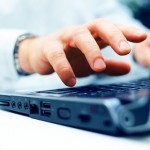 As eCommerce and mobile commerce sales continue to grow, more and more retailers are trying to win a slice of the pie. Thanks to online marketplaces like Amazon and eBay, and widely available ecommerce technology, starting an online retail business is easier than ever before. That also means it's more competitive than ever. Let's take a look at three of the biggest challenges small eCommerce retailers face, and how they can overcome these challenges to continue their growth.
1. Shipping and Fulfillment
While Amazon has created new opportunities for online sellers, the online marketplace has also contributed to the customer expectation of fast or free shipping. Small retailers face the challenge of meeting these expectations or risk losing the sale. And once the sale has been made, the order fulfillment process must run smoothly to insure the customer receives the correct products, on-time and without damage. Often entrepreneurs will spend too much time focusing on order fulfillment operations, sacrificing valuable time when they could be growing the business. Brandon Dupsky of eCommerce Money for Nothing recommends outsourcing fulfillment as soon as possible. By hiring a third party logistics provider to oversee order fulfillment, small retailers can lower operational costs and trust professional warehouse workers to get the job done more efficiently. If small retailers keep order fulfillment in-house, it's important to create a consistent fulfillment processes from the beginning. Integrating the pick-pack-ship process with your order management system can help automate order fulfillment. Also utilizing shipping software like ShipWorks (one of our shipping partners) to print shipping labels and choose the most cost-effective shipping method can help save time and money.
2. Selling Seamlessly Across Channels and Devices
The term "multi channel" has become synonymous with savvy eCommerce retailing, and small retailers would be wise to offer a seamless customer experience from the start. Customers have become accustomed to shopping on various channels, ultimately completing the sale on their channel of choice. Of course this presents several challenges, and the first is offering products on as many sales channels as possible. Many small online retailers start by selling only on Amazon and/or eBay, and later expand into other channels, including their own website. A retailer's website offers the retailer a chance to establish a brand identity and develop a unique brand experience.
Another challenge is for the retailer to ensure their online store is mobile-friendly. Mobile eCommerce sales are projected to crest $50 billion before the end of 2014, and this means small retailers must provide a store that customers can easily access and navigate from a tablet or phone. Even if the sale is not completed on a mobile device, often customers will use them to "webroom," or compare pricing and check out product features, and then complete the sale on a desktop site.
Multi channel retailing can also present logistical challenges: syncing inventory across channels, providing consistent order fulfillment across channels and taking cross-channel shopping habits into account for personalized customer service and product recommendations. The best way for growing retailers to meet these challenges is to find the right commerce management software to first consolidate these operations into one system and then automate these operations across sales channels.
3. Data Management
A third challenge small and growing eCommerce retailers face is the management of many different types of data, often collected from several different sources. To improve customer acquisition and increase sales, retailers track website traffic, visitor behavior, order history, email engagement and social media mentions, just to name a few. On the back end, retailers collect product information from suppliers, pricing information from competitors, along with detailed analytics on warehouse operations and order fulfillment. Small retailers should start by using free tools such as Google Analytics and the data provided from online marketplaces. Keep track of the data in spreadsheets and visit it regularly to gain valuable insights.
For growing retailers, managing data can quickly become a serious challenge. Formats for product information will often vary by supplier, and retailers must acquire the data and prepare it for product listings, which can be a lengthy process that slows down time to market. Product management systems like SalesWarp can help, providing retailers with a way to automate the management of product data, and push it directly to the retailer's web store and online marketplaces for sale. Another benefit to an eCommerce management system is having consolidated data from many parts of the retailer's operations. Order management software that shares the same data with warehouse management and product management software is more valuable than on its own and vice versa. With all eCommerce data feeding into the same system, growing retailers have a better chance of leveraging that data to improve the business.
During the month of August, SalesWarp celebrates small and emerging eCommerce retailers with the launch of SalesWarp SPARK, a cloud-based eCommerce management system built for unlimited growth. For a short time, retailers who sign up for a 60-day Free Trial of SPARK receive setup assistance (including data migration), exclusive video tutorials and a dedicated Client Engagement Manager for the 60-day period. Sign up here or call us at 410-276-4600 for more information.