Top Shipping Strategies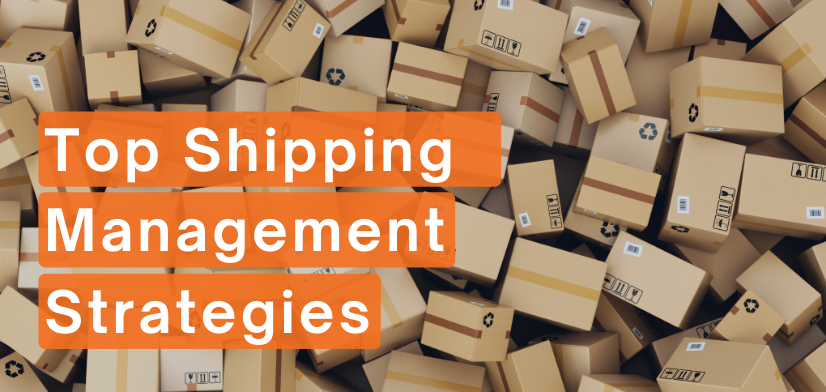 Shipping is an essential aspect of any retail business. Whether you are an online retailer or a brick-and-mortar with an ecommerce presence, it is important to find the balance between ensuring customers receive their orders on time and your bottom line. Finding the right method with so many factors to consider can be challenging. Let's review the pros and cons of four common shipping strategies.
Calculated Shipping
This method is the easiest way to determine your shipping costs. To discover the cost, the package's weight and dimensions are calculated. The customer's location is also taken into consideration.
By using calculated shipping, your business can save time and provide customers with transparent shipping rates in real-time. Unfortunately, this method may not be available for all products or shipping locations, depending on the carrier or software that's used.
Flat rate shipping
With flat-rate shipping, the weight of the package does not matter but the dimensions do. The price point is determined by the fee that your business sets. You will need to determine your average shipping costs in order to efficiently use this method.
With flat rates, you can offer a predictable fee to customers. However, this option does not allow special shipping conditions, like expedited or overnight shipping. There is also a higher chance of inaccurate charges for your business if the calculations are off.
Per product shipping
With per-product shipping, the cost is calculated based on weight, dimensions, and the shipping destination of each individual product in the order. This provides a precise calculation, which ensures that you are not overcharging or undercharging for shipping.
However, this method can be complex and time-consuming. Especially for businesses that offer a wide range of products with varying shipping requirements. As a result, many choose to opt for simpler shipping strategies like flat-rate or free shipping.
Free Shipping
Offering free shipping can serve as an incentive for consumers to purchase more products. To avoid a major loss in profit, conditions can be set that consumers need to qualify for. For example, they may need to reach a minimum order value or be a part of a loyalty program.
This method can require a lot of balancing to avoid seeing negative profit margins. The threshold you set for free shipping will depend on your brand's margins and goals, and the cost of shipping for your specific business.
It is important to consider your brand's specific needs when choosing a shipping strategy. SalesWarp's integrated ecommerce shipping software connects your business with major shipping solutions and carriers like UPS, USPS and FedEx to help reduce costs while shortening delivery times. Schedule a demo to learn more about how SalesWarp can transform your business!