Growing Pains: How In-Store Fulfillment Makes Omnichannel Retailing Possible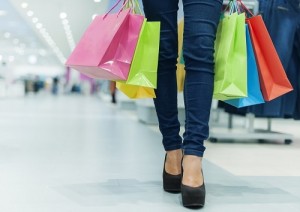 Consumers no longer pursue the old, linear shopping path-to-purchase model. Technology influences consumers' behaviors and has become integrated into their lives. In Retail TouchPoints' Executive ViewPoints, SalesWarp CEO David Potts explains: "The customer wants ubiquity, the ability to be everywhere. From her cell phone to the desktop to an in-store visit, today's customer seeks an omnichannel retail experience." As ecommerce becomes more pervasive than ever, many retailers are struggling to keep up with these omnichannel shoppers. Retailers who don't embrace an omnichannel strategy – and invest accordingly in the right people, processes, and technologies – will be out of business.
Consumers often find themselves navigating multiple channels and information sources as they seek to find the best product for the best value. To meet omnichannel shoppers' expectations, retailers need to re-think their entire business strategy, and in particular, their supply chain operations. A big piece of the supply chain puzzle is the ability to access inventory, regardless of location, to fulfill online orders with the fastest and most cost-effective method. That's where in-store fulfillment comes into the supply chain equation. Many companies today are integrating a ship-from-store model as part of their fulfillment strategy, or are putting a strategy in place to do so.
How exactly do you make in-store fulfillment a reality for your business? SalesWarp CEO David Potts says: "Retailers must carefully weigh the benefits and challenges of introducing ship-from-store programs, and how these programs fit into their current distribution operation, IT capabilities, and culture. There is no one-size-fits-all strategy when it comes to store fulfillment. Many of today's retail supply chains are simply not set up to handle the demands of the new omnichannel world."
So how are retailers achieving omnichannel bliss? That's where a distributed order management (DOM) system comes into play. With distributed order management software, retailers can manage every order on every channel from a single, centralized platform. Do you have a customer in-store that wants an item you don't have in-stock? Or do you have an online customer that would prefer not to wait and pick up her order from a store? No problem. With SalesWarp In-Store Fulfillment, you can take care of both of these customer requests and more. SalesWarp becomes your omnichannel management platform that offers a holistic customer experience across all customer touchpoints.
Are you ready to turn your retail stores into fulfillment centers for your ecommerce orders? If so, call us at 410-276-4600, Schedule a demo, or if you're at The Big Show, be sure to stop by our booth (#1045) and see a live demo of our software.