Will TikTok Shop Take Over Black Friday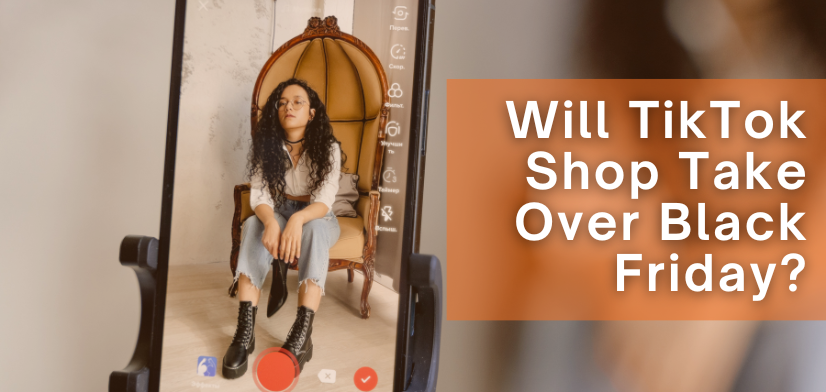 As the holiday season approaches, the battle for shoppers' attention and dollars intensifies. The emergence of TikTok Shop has posed a challenge to established players. TikTok is set to subsidize discounts of up to 50% for sellers, making a strategic play for U.S. shoppers during the holiday season. This move is poised to reshape the Black Friday landscape and has the potential to disrupt the status quo in the world of online shopping. Does TikTok have what it takes to take over Black Friday?  
The holiday shopping season is a critical time for retailers, with Black Friday and Cyber Monday being two of the biggest shopping events in the United States. In 2022, U.S. shoppers spent more than $20 billion online during this period, underscoring the immense potential of the holiday shopping market. With over 150 million active users in the United States, TikTok is keen on securing a significant market share. 
Starting in late October, TikTok has provided steep holiday discounts. TikTok's entry into the holiday shopping scene is characterized by a slew of discounts, promotions, and a compelling value proposition for both sellers and shoppers. The platform launched its Black Friday program, running from October 27 to November 30, with a range of subsidies aimed at attracting sellers.  
One of TikTok's unique selling points is its reputation for affordability. Many of its products are sourced from China, allowing for competitive pricing. In the lead-up to the official rollout of the shopping tab, TikTok has already offered complimentary shipping and discounts of up to 20%, giving shoppers a taste of what's to come. 
The platform's marketplace is designed to emphasize pricing, displaying discounts prominently and offering features like "Today's Deals." Users can even embed product tags within their videos, making products accessible with the tap of a button.

Black Friday-specific deals kick off at 8 p.m. EST on November 23, followed by Cyber Monday discounts from November 28 to November 30. 
TikTok's ambitious foray into the holiday shopping season represents a significant challenge to established e-commerce giants. With its substantial user base, affordability, and generous subsidies, TikTok aims to capture a significant portion of the Black Friday and Cyber Monday market.  
Amazon, for instance, is incorporating short videos into its platform, drawing inevitable comparisons to TikTok's model. It's clear that TikTok's influence extends beyond the holiday season, as competitors are moving to implement similar features. Other retailers may look to replicate TikTok's strategy of offering major discounts, leading to a more intense price war during Black Friday and Cyber Monday, benefiting consumers but challenging retailers' profit margins.